wild skies gallery questions of quality
uk's quality reproduction oil specialist
Our hand-painted copies capture the essence of the famous originals in a way no print ever could.
But we're sometimes asked: "Are they exact replicas, identical in every detail to the originals?"
Of course not! That's just impossible! Our copies are painted, by real people; not printed by machines.
No, if you want a precise copy, indistinguishable, at least at a distance, from the original, the chances are that you're looking for a print, and you will very likely find it elsewhere.

But we suspect you are reading this page because you feel there's something on offer far superior to the mass-produced print. You're right, of course!
To appreciate the quality of our work, click any image on this page and browse our gallery. All these paintings are in stock now. Order today; dispatched tomorrow! Click any image to see it at better resolution. Why not put your feet up and spend an hour there? It's a treat!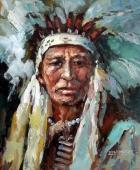 As you'll see in the gallery our talented international artists produce a vibrant collection of replica oil paintings, every piece hand-painted and unique.

Can't find the painting you want in the gallery? See our high-quality custom oil paintings service.

Whatever your favorite painting, from Alma-Tadema to Van Gogh, we'll paint a superb replica, to order, just for you! And it won't cost the Earth!   Take a look.